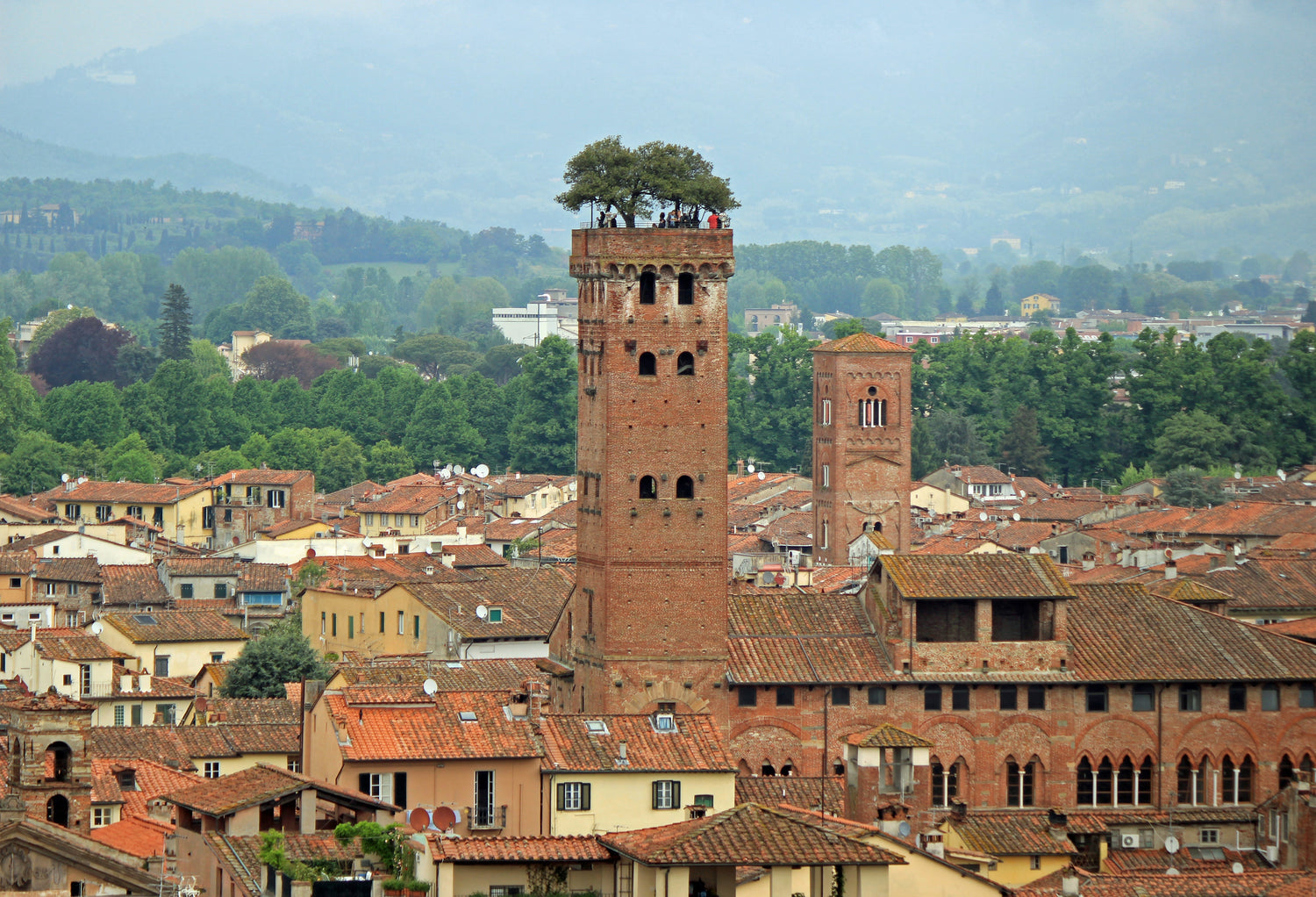 The World of Lucchesia
Discover the distinctive lifestyle of Lucca. The city boasts tree-lined walls and a Botanical Garden, a testament to the city's relationship with nature. The unique climate, created by its position between the Tyrrhenian Sea and Apuane Mountains, and the rivers Serchio and Arno, contributes to the authentic exchange between freedom and nature, celebrated by Rovi Lucca.
Lucchese villa gardens have been a symbol of opulence since the Renaissance. Princess Elisa Baciocchi personalized her Royal palace in Lucca by featuring exotic plant species from around the world, including Japanese camellias and grandiflora magnolias. Inspired by noble villas, botanical gardens, and the unique tree-lined walls of Lucca, Rovi Lucca embodies the exclusive essence of this place.
Rovi Lucca takes its name from the tangled brambles found in Lucchese gardens, which generate thorns and ripe blackberries. Its acronym, ROVI, represents Rare authenticity, Outdoor culture, Villa gardens, and Italy's simplicity, tradition, and imagination.
EXPLORE THE COLLECTION